Free All Minds Academy: Developing Tomorrow's Leaders, Interview with Founder Riccardo Dale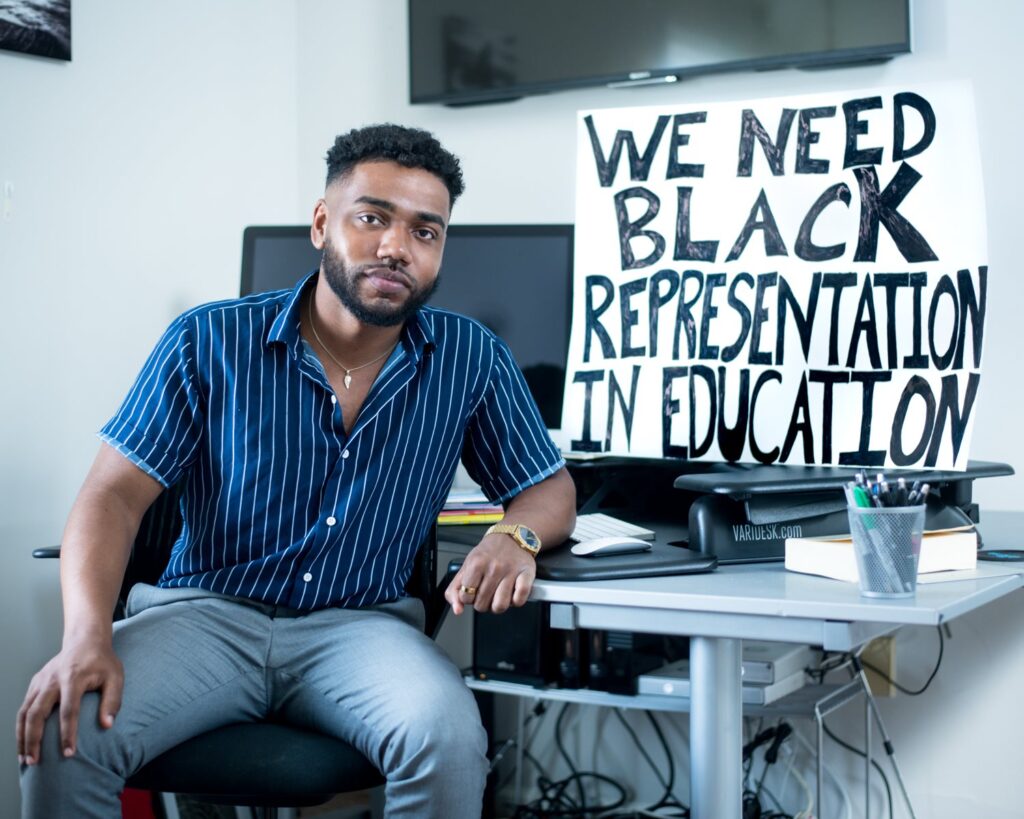 Camden, NJ Imagine growing up without a father, having a mother who struggled with an addiction, facing abuse, losing loved ones, and struggling academically…all as a young teenager; that is what Riccardo Dale's daily experience was as a young teen. He was going down the wrong path as a result… but he was able to turn things around with the help of numerous mentors; Mentorship gave him knowledge and a new perspective on life. People like his basketball coach Seigha Omuso and the Pettis's (a family that allowed him to live with them) exposed him to opportunities that would change his life forever. While turning his life around, he began to think about all the kids just like him who never truly got an opportunity to better education or a better life. He realized how much mentorship can change someone's life regardless of the current path they are on. He wanted to become that person he needed all his life. Riccardo eventually started Free All Minds Academy while he was a sophomore in college.
In an exclusive interview with the nation's premier faith based and professional newspaper for winners, Anointed News Journal, Councilman Riccardo Dale tells us about his impactful endeavors to save Camden's youth through his academy.
Collins:
In an interview with Councilman Riccardo Dale of Beverley, New Jersey.
Dale:
I would say, above anything else, Ricardo Dale is a man of service, and that stems from my upbringing and me really needing somebody to come into my life and guide me. So, I always thought to myself, when I grow up, I will be that person for somebody else… the person I needed. So, growing up, I struggled financially, I did poorly academically, and I had a lot of losses from my friends to my father figure who passed away when I was in ninth grade. All these losses and circumstances sent me on the wrong path. It was because of some great men that came into my life and mentored me that I was able to turn things around. I always thought to myself that one day when I have the opportunity, I will do that as well.
Collins:
Councilmen, you also have a nonprofit that you champion, tell us about the nonprofit, and what motivated you to start the non-profit.
Dale:
My nonprofit is called Free All Minds Academy. It is a mentoring program for boys of color in the city of Camden. We work with students to prepare them for college, and we have a 100% acceptance rate into college for all our students. We prepare our students for college in numerous ways: From a professional point of view, we help them be prepared from how to dress, to how to tie a tie, to how to put together a resume, or how to even be interviewed from
an educational point of view. We prepare them academically through tutoring sessions, taking them on college tours and exposing them to different career fields. We also have a basketball program through our Academy, that keeps the kids committed and a little bit more disciplined to showing up to some of our academic programs because of their love for basketball. Through this program, we're able to travel everywhere from Pennsylvania to New York to South Carolina and take these kids out of their environment. The reason I started this program is because I felt that this was what I needed when I was growing up. Also, the guidance and leadership that I did receive later on in my teen years helped me to turn my life around. If those people didn't come into my life, if I wasn't exposed to these different career fields, I wouldn't be here today.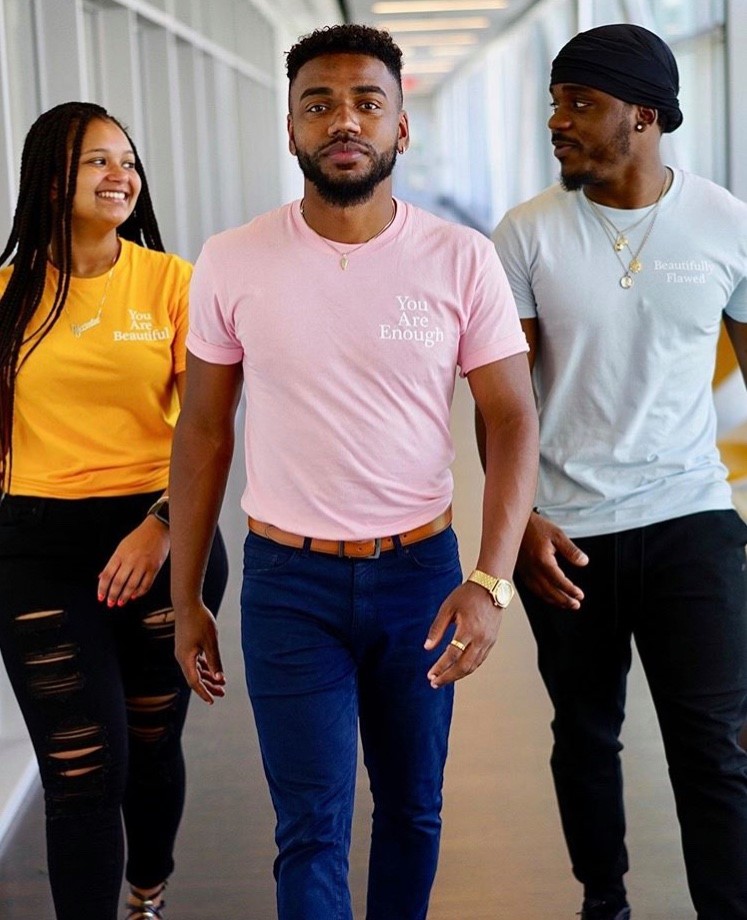 Collins:
So let me ask you, as a young man in high school, what were some of your challenges and what were some of the outcomes at that time?
Dale:
So, while I was in high school, my biggest barrier was a lack of guidance with my father figure that had passed away my freshman year and my mother who, dealt with an addiction for most of her life. She wasn't extremely active during those years. So, as a young man, I was really just figuring it out on my own, and I kind of felt sorry for myself a lot of times. As a result, I was kind of just throwing my life away.
Collins:
Having that type of attitude, did that lead you to a disorderly lifestyle? I know I see that in young people today that may be in similar situations.
Dale:
Yeah, I had an attitude where I just didn't care anymore. It led me down the wrong path; I stopped showing up to classes, and eventually I dropped out of high school. I really didn't care about my own success or my own wellbeing because I felt as though nobody really cared for me. And I see a lot of young kids like that out there that just feel they're hopeless, they feel like they don't have anybody on their side. I've watched them go down the wrong path and make bad decisions, but it's not because they're bad kids, I realize that there's not always great choices for them to make due to their circumstances.
Collins:
Today you are Councilman Riccardo Dale; at what point in your life did the change come that you pivoted and made a change in your life for the better?
Dale:
I think I was 16 years old, going on 17. I left my first high school and I got accepted into a private school. I was supposed to be a junior in my first high school. But when I went to this private school, I became a sophomore again. So, that sophomore year, which is my second sophomore year, it really turned around for me. I just stayed back because I wasn't doing what I needed to do academically. So now I'm telling myself I don't like school, but now I just made myself go to school longer because I wasn't doing what I needed to do. I started to realize I'm the only person that I'm hurting by failing these classes; I'm the only person that I'm hurting by not doing what I needed to do. So, I think that when I transferred schools, that was a wakeup call for me because I had to get it together. I had another chance and I was around kids at this new school that were expected to succeed. I think that was the difference, having those students and mentors in my life. It was a shift in culture because I'm in a place where I am now expected to succeed; my mentors are telling me all these things and all these career paths that I can do. The students around me are talking about going to Ivy league schools, and it was just enlightening for me. I think that really changed my life because I realized what I could be.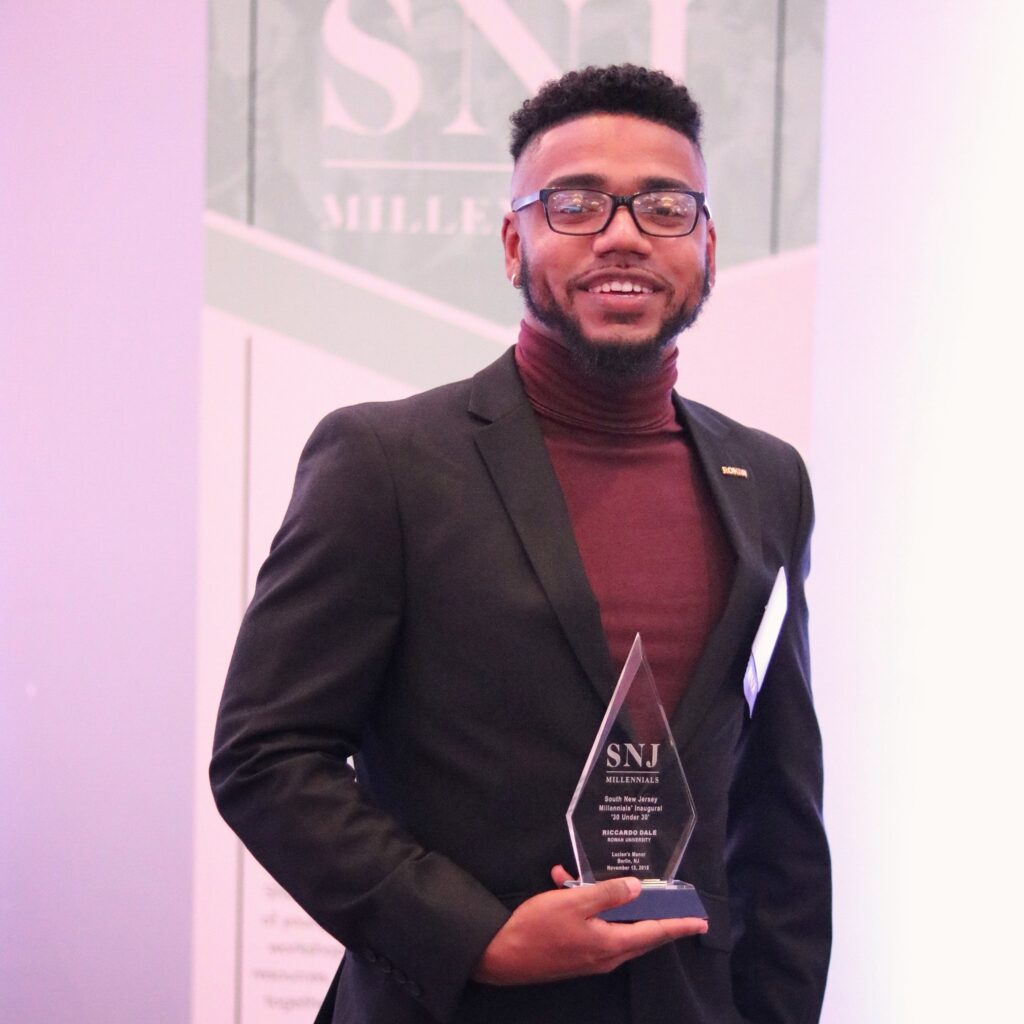 Collins:
You went from becoming a high school dropout to getting yourself back in school and becoming successful. Tell us about that transition and what it was like getting back into school and moving forward.
Dale:
After leaving my first school, I reached out to a basketball coach at another school and told them that I would love to come to the school, I would love to play for him, but I would also like just the opportunity to turn my life around. After being given that opportunity, which I'm going to be honest, I didn't even think he was going to be able to give me the opportunity due to my poor academics, I knew I had to take advantage of it. So, from that moment, I turned things around. I was more focused in class and I was talking to my teachers and getting extra help. I was telling myself, "I'm going to turn my life around and I'm not going to be a victim of my circumstance anymore." That was the biggest thing for me; because I had a mentor that told me that he doesn't feel sorry for me. I think that was major for me. He's said, "you keep telling yourself that you're a failure because your father is not here. You keep telling yourself you're a failure because your mother is an addict. Your father is not coming back, so if you keep saying you're a failure because he's not here, you're always going to be a failure. But as a man, one of these days, you're going to have to take accountability for yourself."
I really didn't like hearing that at the time, but I think it was honest. I think that was a defining moment for me, realizing that I just have to take accountability. So, when I got the opportunity to go to this new school, it was a complete shift. I was a different person. What was interesting was I was still living in my friend's basement, I was still the same kid, I was still broke, but I was a totally new person; my mindset had changed. Even though I was in that "same circumstance", I knew that I was going to be successful, and I knew college was an option for me. I knew that I would go on to do great things. That was the difference, me making a decision that my life is going to be different.
Collins:
In the past, you may have been considered a young person that society may not have looked at in a positive light. Today, you are certainly an extremely positive member of the community. What words of encouragement would you give to a teenager that might be in a negative lifestyle that has a desire to turn their life around?
Dale:
I would definitely tell them that your past and your circumstances are not going to define you. You're so young; you have so much time. So, regardless of what you did in the past, regardless of what circumstance you're in right now, that doesn't have to define the rest of your life. The things that you're passionate about, the things that you love, the things that you want to do, it's realistic that it can happen.
Collins:
Okay. You decided that you were going to take your focus and your leadership abilities to create change in your community. You also decided to run for elective office. What motivated a young man, such as yourself to run for elected office?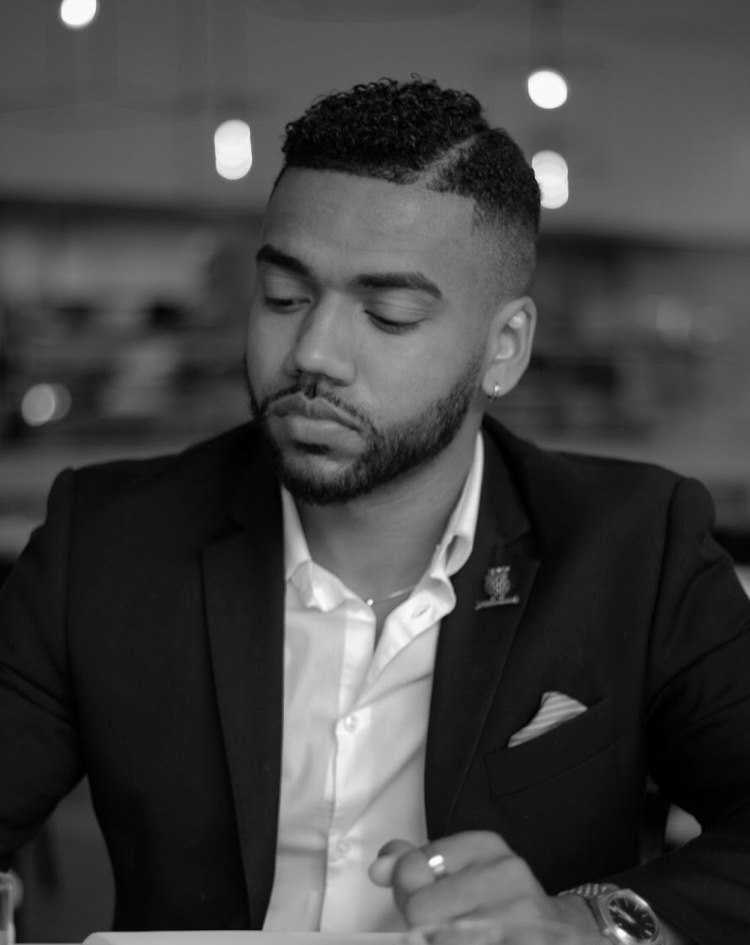 Dale:
Naturally, I felt as though I was always a leader and as I got older and I really saw how disadvantaged so many people are in my community and just in the country as a whole. It kind of sparked my interest in getting involved. Is it possible that I could be the person that can give somebody a fair chance at life? Is it possible that I can be the person to put things in place to help somebody else succeed? Is it possible that I could be the person that somebody can look at and feel as though that they do have representation that understands them?
My want for giving people a fair chance at life and my want for being able to represent populations that are failing to be represented was kind of my driving force for wanting to get into a life of service. That started in college, I was a single representative on the board of trustees where I acted as a voting member of our university's board as a student of 17,000 students. That's really where it started, and I was a leader then, and I was able to do some great things at my university and I plan to continue to do great things for the rest of my life.
Collins:
Let's go back to your nonprofit organization. You currently serve 22 students, you have a waiting list of about 40 waiting to get into your program. Why is a program such as this necessary?
Dale:
This program is extremely necessary because education opens doors for these young men, especially poverty. Education is the gateway between you being in poverty and you living a life of success. It's not easy to get students that are in tough situations to care about their education. Because at this point in life, when you're 13-14 years old, you can't always see the future. So, our program is extremely important, not only because we push the education portion, but because we can get students that aren't interested in education to now become interested in education. It's one thing to educate students who want to be educated, but it's another thing to go out and find those students who don't care, and be able to change their
mindset. And I think that's what really makes our program unique is we specifically want to find a kid that does not care, that does not want to show up to school, that does not want to go to college because he thinks it's not realistic for himself. We want to be able to expose him to different career fields and expose him to different opportunities that now allow him to believe, "I can do this. I can go to college." And that's exactly what we're doing.
On a recent survey that we did in our organization with boys coming into the program, only 35% of our students said it was realistic for them to go to college; our last survey we conducted, 100% of our students said that college is a realistic goal for them now. And that right there is the shift that we're shooting for.
Collins:
As a young man, how are you and your team of professionals received by the participants in your program?
Dale:
It's family, it's fun. I don't feel like it's work at all. When I'm working with my students, they're like my little brothers, we're laughing, we're joking. But there's such a level of respect that we have for each other. Not just the respect they have for me and my staff, but the respect that our staff has for them, because I have so much respect for the young man as well that wants to be in this position and turn his life around. So, because we have that relationship and we have that equal respect for each other, I think it's family and it's a beautiful thing that we have here and every time we're together, it's enjoyable. They want to be there. I want to be there. I never have a day where I don't want to show up to this program or I don't feel like doing this program. There are times when I'm not having the greatest week and this program is the highlight of my week. I know that I can go see my kids and no matter what is going on in my life, they're always going to think highly of me. They're always going to be happy to see me.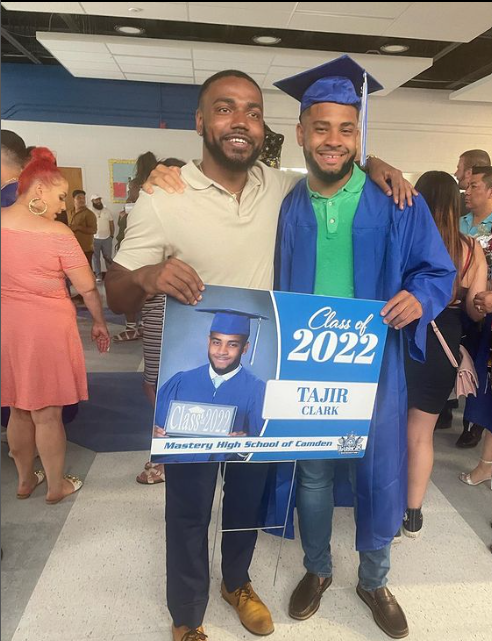 Collins:
Currently you're in a collaboration or a community partnership with Mastery school. Many of your participants are coming out of Mastery, but you're open to city-wide youth. With all organizations, it takes funding and resources. How are you able to maintain? What is it that the community can do or the business community can do to help support what you're doing?
Dale:
I think one of the biggest things is donations. That's how small grassroots non-profits stay afloat is donations from community members, leaders in the community and businesses that believe in our cause because sometimes it is harder for smaller organizations to receive some of these major grants. I've even ran into grants that have requirements on years or number of participants or a certain amount of years in the field to even apply for the grant. Sometimes it can be hard to start organizations that don't have that, or maybe aren't even prepared to give that documentation. So, the small donations from community members and from businesses are essential to staying afloat.
Collins:
And this is a 501C3 organization, which means that all contributions can be written off. For those that may want to contribute, what is the best way and how can they get in contact with you?
Dale:
So anybody interested in contributing, they can email me @[email protected]. The best way is making a donation to our office at 11 West Broad Street, Burlington New Jersey 08016.
Collins:
Is there a contact number?
Dale:
A number that they can reach me at is 856-269-7729.
Collins:
What are some of the things that you need currently in addition to monetary support. You mentioned the game of basketball is used to draw these young men, so staff-wise you need what?
Dale:
Staff wise, we are looking for another basketball coach that is available to give their time, ideally somebody who has pretty flexible hours, after four o'clock and weekends. That would be the ideal person that really wants to get involved because it's more than just teaching them basketball, or coaching basketball, and having games. It has to be somebody who is interested in building a relationship with these students and being a mentor as well as a coach.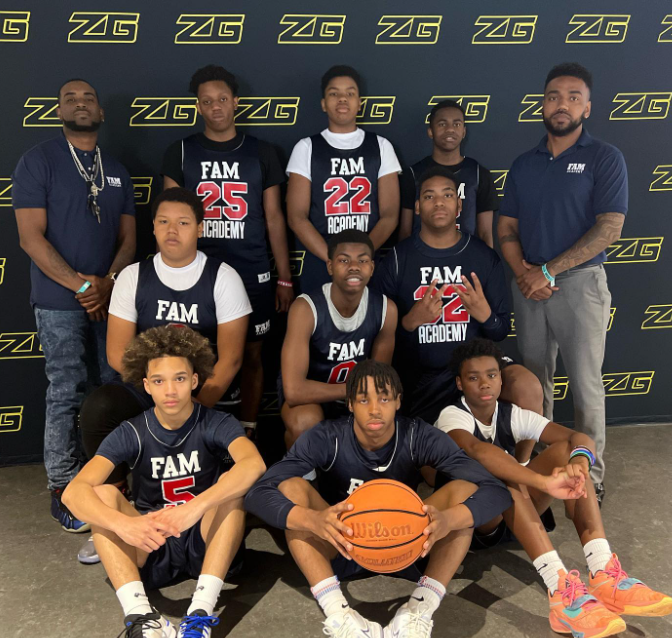 Collins:
Okay. And currently you are utilizing Mastery, one of their facilities. Are you also interested or looking for a local facility that you can run your programs out of as well?
Dale:
Yes, we are still open to facilities, especially gym spaces. We're still looking to get extra gym time because when schedules are booked for our current gym, we still do need access to basketball gyms for both of our teams, because we have two different teams, and they practice separately. So we are still looking for gym space for them.
Collins:
What's next for Councilman Riccardo Dale?
Dale:
My next step is building out this program to the best of its ability and really establishing this organization here in the city of Camden. That's my primary focus right now. That's the goal. I
would love to be able to expand our program. I want to be able to bring in another group of students. So that's our focus. We would like to expand.
Collins:
And with that in mind, you would also consider collaborations such as you have with Mastery, like faith-based organizations, athletic organizations, or any organization that has the capacity to maybe accommodate possibly as many as 60 students or participants at one time.
Dale:
Yes.
Collins:
So Councilman, the Anointed News Journal has over 180,000 readers weekly. In conclusion, what do you want to say to the readers of Anointed?
Dale:
I would say that this program is going to change the city of Camden and we need the people of the city. We need the people who love this city to get involved and to reach out and to continue to support. I've got a lot of support here in the city of Camden and we need to continue to support this program because these kids' lives literally depend on it.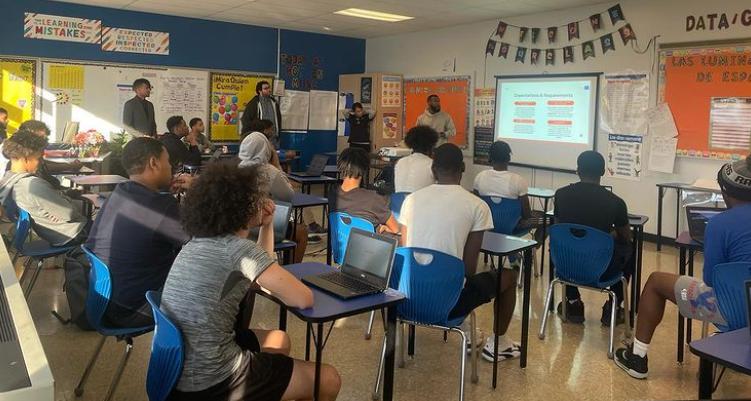 The Anointed News Journal thanks Councilman Riccardo Dale for his time and his insight on how instrumental mentorship can be to someone's life. We wish him the best with his future endeavors, and we know he will accomplish so much, as he already has in his young life.
Visit www.freeallmindsacademy.org for more information about this wonderful program. If you know a young person who is struggling in life, please consider mentoring them or directing them to someone who can. That young person just needs some love and direction; don't underestimate the impact you can have on their lives.