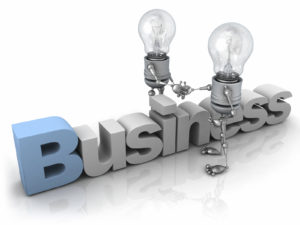 ADVERTISING HAS ITS REWARDS:
Let the Anointed News Journal help you reach your target market. Get proven results. Why keep paying the high cost of mainstream media? Advertise with the Anointed News Journal for a fraction of the cost. We reach the audience you are looking for.
ANOINTED NEWS JOURNAL has a WEEKLY distribution of 60,000 in print representing a readership of 180,000 (Statistically 3 people will read 1 tabloid before throwing it in the trash… ANJ numbers are better). This publication serves 28 states and has an international presence in 8 countries. The primary distribution is in New Jersey's Camden County, Gloucester County, Burlington County, Cumberland County, and Salem County.  New Castle County, Delaware and Delaware County, Philadelphia and Greater Philadelphia, Pennsylvania Tri State. ANJ features positive news on corporate partners, government public officials and agencies, community leaders and social organizations, grass-roots, faith-based, business, financial literacy, education, legal, real estate, local sports and winning stories across the country.
.

KEY BENEFITS:
REACH MORE PEOPLE TO HELP INCREASE CUSTOMERS AND REVENUE
PROVEN RESULTS! 5 to 1 RESPONSE OVER DAILY PRESS
COST EFFECTIVE ADVERTISING
SPECIAL RATES FOR SMALL BUSINESS and FAITH-BASED ORGANIZATIONS
DON'T HAVE A HUGE ADVERTISING BUDGET? GET LISTED FOR $30 PER INSERTION.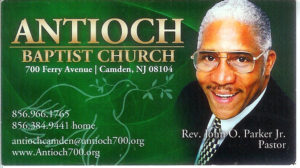 IN BUSINESS? HAVE A BUSINESS CARD? GET LISTED! (No BUSINESS CARD…We CAN Create ONE)
CALL: 856-904-9429 / 856-723-7823 / 856-963-1910
LIST YOUR: BUSINESS, CHURCH, NONPROFIT, PERSONAL, ORGANIZATION
MAIL 2 COPIES OF BUSINESS CARD and PAYMENT OF $30 PER INSERTION TO: ANOINTED NEWS JOURNAL, PO BOX 309, CAMDEN, NJ 08101 USA
GET LISTED IN OUR WEEKLY B2B BUSINESS CARD DIRECTORY
BUY 5
 WEEKS

AND GET

1 WEEK

FREE.

ADVERTISING RATES ARE BASED ON $9.10 PER COLUMN INCH.
ADVERTISING RATES
CENTERFOLD             (20″ X 14″)    FULL COLOR         $2500.
FULL PAGE                  (10″ X 14″)     FULL COLOR        $1260.
HALF PAGE                  (10″ X 7″)      FULL COLOR         $650.
QUARTER  PAGE           (5″ X 7″)        FULL COLOR        $350.
SPECIAL RATES AVAILABLE FOR FAITH-BASED, SMALL BUSINESS AND SMALL NONPROFIT ORGANIZATIONS. CALL 856-904-9429 FOR MORE INFO.
PURCHASE AD SIZE HERE