The Nation's Premier Faith-Based and Professional Newspaper For Winners
Company Profile:
ANOINTED ONLINE home of the ANOINTED NEWS JOURNAL was established by founder and CEO, Chris Collins of Camden, New Jersey, USA in January 1995. For 28 years we've offered marketing and public relations strategies helping organizations accomplish their goals. In addition, we've given individuals the opportunity for their voices to be heard.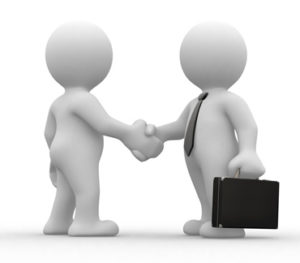 ANOINTED ONLINE offers the opportunity for you to:
COLLABORATE FOR A CAUSE
ADVERTISE YOUR COMPANY/ORGANIZATION
SHOP ONLINE FOR BRAND MERCHANDISE
SUBMIT EDITORIALS ON VARIOUS TOPICS
"Having a publication such as Anointed Online and the Anointed News Journal gives small business owners like me the opportunity to get maximum exposure at a cost effective rate," Stephanie Lynn – Financial Services Professional.
"It's a good feeling to know that there is a market for my voice to be heard. The Anointed News Journal and Anointed Online provides me with the opportunity to speak to masses amounts of people," Rev. Tony C. Evans – Tenth Street Baptist Church.
"Anointed News Journal promotes positive news highlighting good people from around the world doing great things. It's a breath of fresh air to know that I can read a publication without depressing news," Emery Troy – CEO Dooley House.
"Anointed News Journal is a newspaper that's full of people's interest stories," Chris Perks.
CONTACT INFORMATION:
ANOINTED ONLINE/ANOINTED NEWS JOURNAL
116 N. 2ND STREET, SUITE 203, CAMDEN, NJ USA 08102
Telephone / HOTLINE: 856-904-9429 / 856-963-1910
FAX 856-963-1910
Postal address PO BOX 309, CAMDEN, NJ 08101
Electronic mail
General Information: [email protected]
Sales: [email protected]
Customer Support: [email protected]
Webmaster: [email protected]
Advertising: [email protected]
  FOLLOW US ON FACEBOOK : www.facebook.com/Anointed News Journal
        

MEET THE TEAM:
CHRIS COLLINS, CEO/EDITOR-IN-CHIEF
CHRISTOPHER COLLINS II, VP/CHIEF DEPUTY EDITOR
JOIN OUR TEAM OF PROFESSIONALS. SALES PROFESSIONALS WANTED.