SERVICES
BUSINESS DEVELOPMENT and MARKETING:
Let us help you develop a marketing strategy for your company. The Anointed News Journal has a proven track record of helping companies accomplish their goals. Let us help you reach your target market. 5 to 1 turn around over the daily press.
KEY BENEFITS
24 YEARS OF CONTINUOUS SERVICE
WELL RESPECTED IN THE INDUSTRY
PRODUCE POSITIVE OUTCOMES FOR YOUR COMPANY
NEED SOME EXTRA CASH? Join our team of professionals! Account Executives Wanted!
Our company is expanding and we need your help! Work in your area and earn high commissions.
Positions Available: Sales Professionals and Office Interns
Part-time positions available 20 hours per week. Earn 30% commissions with bonuses.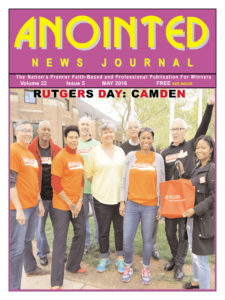 SUBSCRIBE TO THE ANOINTED NEWS JOURNAL:
Get your copy of the world's premier faith-based and professional newspaper for winners. Have it delivered to your home or office location.
YES I WANT TO SUBSCRIBE TO THE ANOINTED NEWS JOURNAL.
WEEKLY EDITION SUBSCRIPTION $5.00 PER WEEK